Advertisements
A mother whose six-year-old son picked up a pipe bomb after it had exploded believes she may have been targeted for having Catholic friends.
The device was found in a garden at Curlew Way in the Clooney area of Londonderry's Waterside on Tuesday.
The boy discovered the device while playing outside at about 18:00 BST. His mother said those responsible were "dirty, vile human beings".
She said her son initially told his grandmother about finding the device.
Police were then contacted when the children were in bed.
'I am fuming'
The consequences could have been very serious, said the woman.
"I am absolutely disgusted to think that some dirty, vile human being could do that.
"I am fuming someone could have done that. What could have happened?"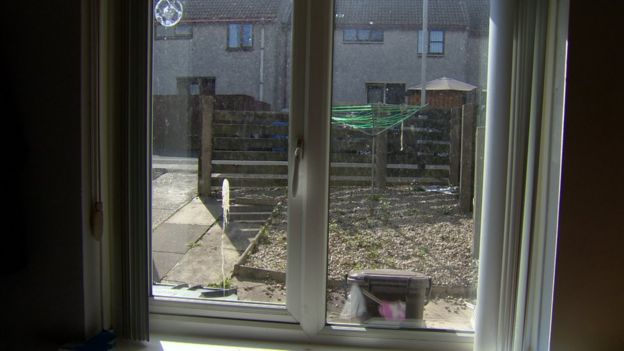 The six-year-old is unaware of the nature of what he picked up in the garden.
"He is fine," his mother said. "He has no idea and I would rather it be kept that way."
She said she believed the device may have been left in the garden of her home in the mainly Protestant estate because she socialises with Catholics.
"I think it is because I have friends from the town, speak to people from the town and that is not agreed on over here – religion, people cannot let it go.
"I obviously have Catholic friends, Protestant friends, its just religion; definitely, there is no other reason for it."
Police have condemned those responsible for leaving the pipe bomb.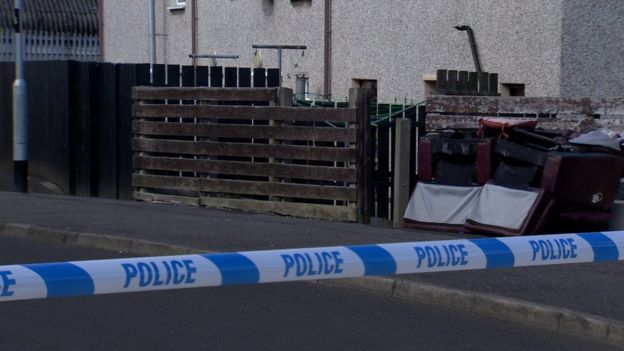 The people who placed the pipe bomb were "completely reckless", said the Police Service of Northern Ireland's (PSNI) Det Insp Michael Winters.
"While this was not a live device, the fact a young boy found it and lifted it shows the blatant disregard by those responsible for leaving it there," he said.
The police investigation was at an early stage, he added.
Sandra Duffy, chairwoman of the Derry and Strabane Policing and Community Safety Partnership, said those responsible had "absolutely no concern for people living in the area and their only aim is to try and exert coercive control of the people residing there".